What is LCD spacer?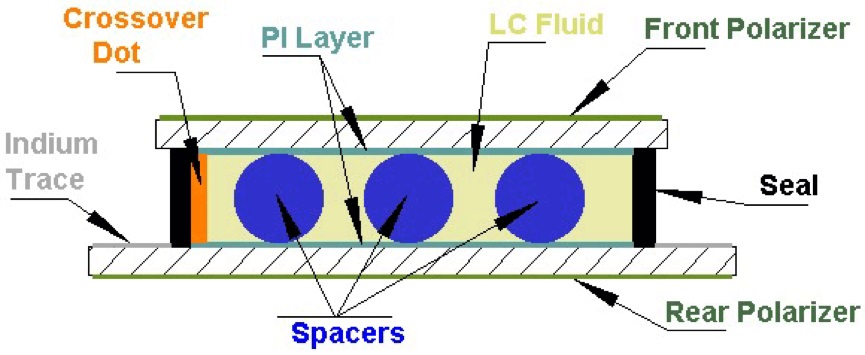 LCD spacers support the two glass panels in a liquid crystal display (LCD). Uniform microspheres are the ideal material used in LCD screens to provide a precision spacing. It will make a flatter LCD screen. If there is no LCD spacer, the panels will dent and make the screen uneven.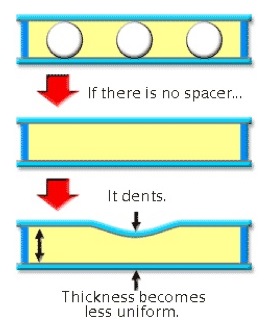 Requirement of LCD spacers
A precise control of LCD cell gap containing liquid crystal is critical to achieving the best display performance.
Spherical particles used to control the thickness of the liquid crystal layer must meet stringent requirements such as precise particle size, tight particle size distribution, suitable hardness, and excellent resistance against heat, cold and chemicals.
Features of EPRUI's LCD spacer
We supplies a wide selection of LCD spacers made of different matrix including plastic spacers, silica spacer and black spacers. All types of EPRUI's LCD spacers have the features below.
Uniform sphere and smooth surface
Accurate particle size control
Narrow particle size distribution
Excellent resistance against heat, cold and chemicals
Easy to disperse and no aggregation
Excellent mechanical strength and superior crush resistance
Free from contaminations
Product List
daphne
2018-04-02T13:37:55+00:00
EPRUI supplies highly uniform nickel plated particles which has high conductivity and appropriate elasticity. There is also a strong adhesion between the metal layer and the resin core of EPRUI conductive Ni particles. As a conductive filler, Nickel conductive spacers are used in coatings, adhesives, printing ink, plastics, and [...]